Business Central Microsoft Dynamics
Our business process expertise for a tailored, pragmatic approach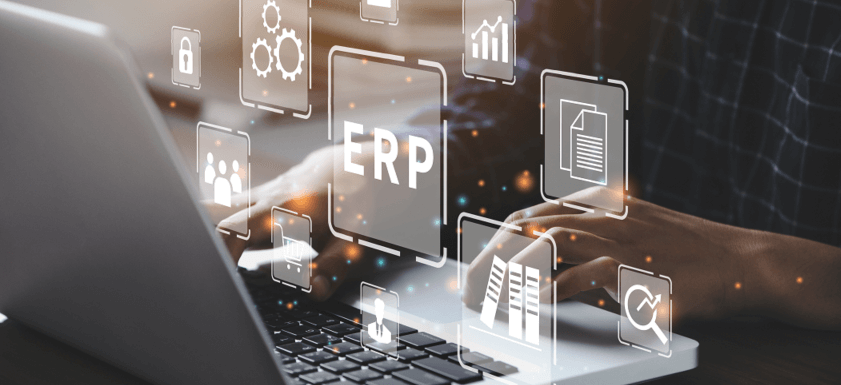 Context
As part of the roll-out of its 5-year strategic plan, our partner, a major analysis laboratory in Luxembourg, wanted to accelerate the deployment of one of its strategic pillars: the digital transformation of its organization. At the heart of this pillar was the changeover of its "Entreprise Ressource Planning system" (ERP), a software package designed to manage all the company's operational processes by integrating several management functions: accounting, purchasing, sales and inventory management in particular. In addition to replacing a legacy IT system, the challenge was to choose the right tool to support the company's future strategy and integration with the current application environment, to select a reliable technical partner for maintenance, monitoring and future feature additions, and of course to improve the operational processes of all support departments as soon as the system went live.
Our approach
To achieve this, Santé Services has capitalized on its expertise in operational processes to propose an adapted and pragmatic approach for an analysis laboratory:
Review of "As-Is" processes to identify inefficiencies, irritants and opportunities for automation, enabling the definition of the "To-Be" processes desired by the laboratory.
Once the target processes had been defined, we were able to support our partner in drawing up detailed specifications, selecting the right service providers to put out to tender, and analysing the feedback from these same IT service providers to make the best choice.
Once the target ERP had been chosen, we acted as the link between the operational departments and the technical integrator, translating the needs of the field into the reality of the system, ensuring that the "To Be" processes defined upstream were implemented, and that the objectives were achieved within the defined scope, budget and schedule.
Results
In 18 months, in collaboration with all stakeholders, we succeeded in putting the new system into production, impacting more than 30 people and over 60 company processes. The automation of several tasks and the new functionalities have brought great satisfaction to users.