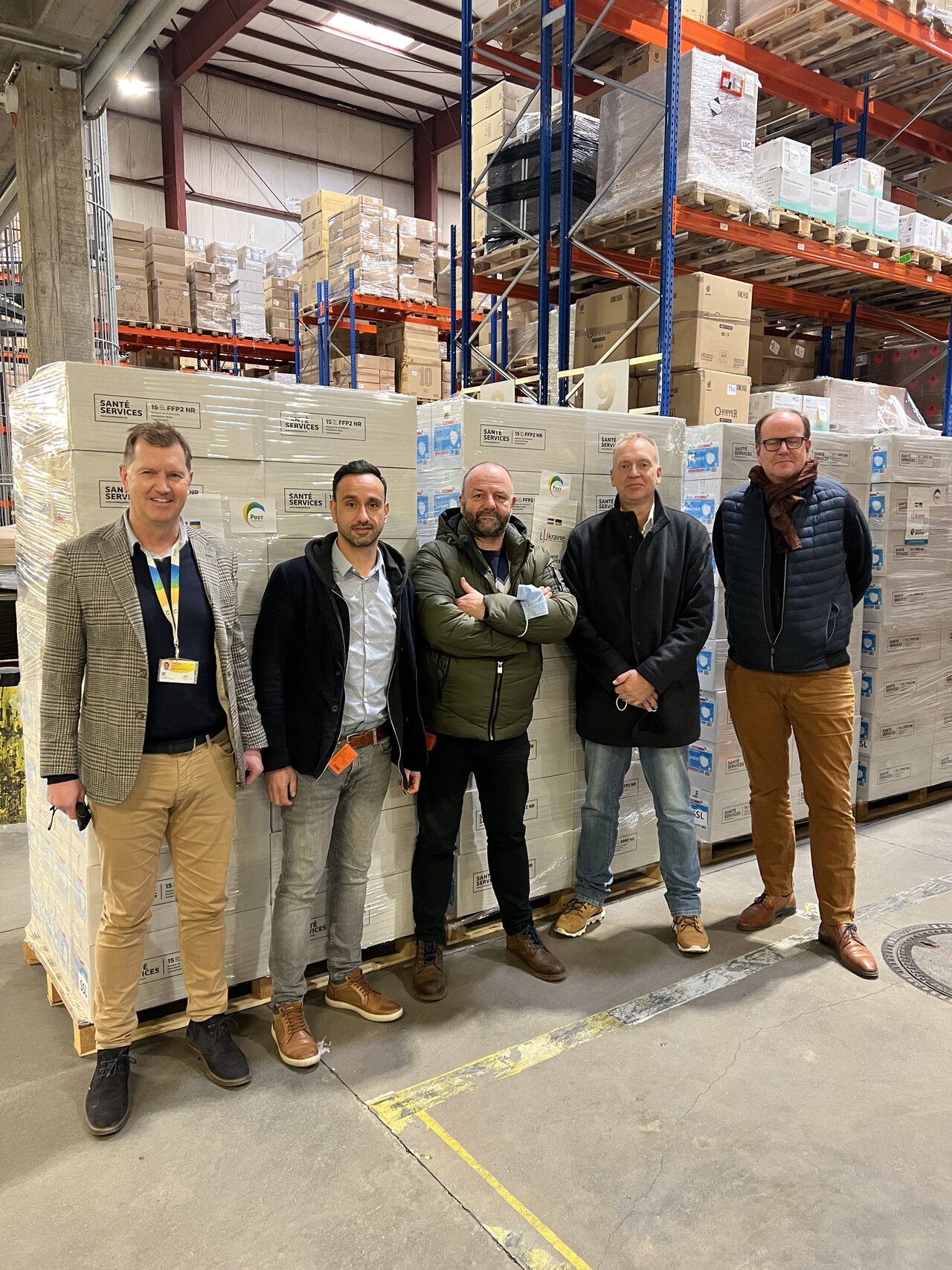 Santé Services and the Hôpitaux Robert Schuman (HRS) will participate in and support any initiative of the Luxembourg hospital sector in favour of Ukraine.
The HRS also joins the efforts of the LUkraine Asbl association. More specifically, the group will relay all communications from the association via its various channels. Santé Services will coordinate the logistical efforts through the purchase of materials, the organization of collection points, storage, packaging, customs clearance and transportation of the material aid received.
Santé Services invites all its employees, subcontractors and friends to join this effort. Concretely you can help via the initiatives below:
Make a financial donation to LUkraine Asbl. With the funds collected, Santé Services will purchase essential items for LUkraine Asbl using our large network of suppliers and our purchasing power.
Make a material donation at our collection point located at the Hôpital Kirchberg, at the reception area of the "Adagio" building, entrance by the Boulevard Pierre Werner) open every day from 8:00 am to 6:00 pm.
Please collect goods according to the following priority list:
All first aid and emergency medical equipment to treat wounds (tourniquets, bandages, anti-burn material, disinfectant, haemostatic and medical bandages, painkillers, anti-inflammatories, first aid kits…)
Medication (painkillers, anti-inflammatories, antibiotics, baby medication) in complete boxes
Flashlights, torches, headlamps, old cell phones, batteries, power banks, sleeping bags, sleeping mats / sports to sleep on, feminine and baby hygiene products…
Non-perishable food (canned food, rice, pasta, flour, baby food (powdered milk)…)
At the moment there is no immediate need to collect clothes. However, we will receive them, but we will keep them in reserve for the arrival of the Ukrainian refugees in Luxembourg. If you have any questions, please contact us at the following email address: orders@santeservices.lu.