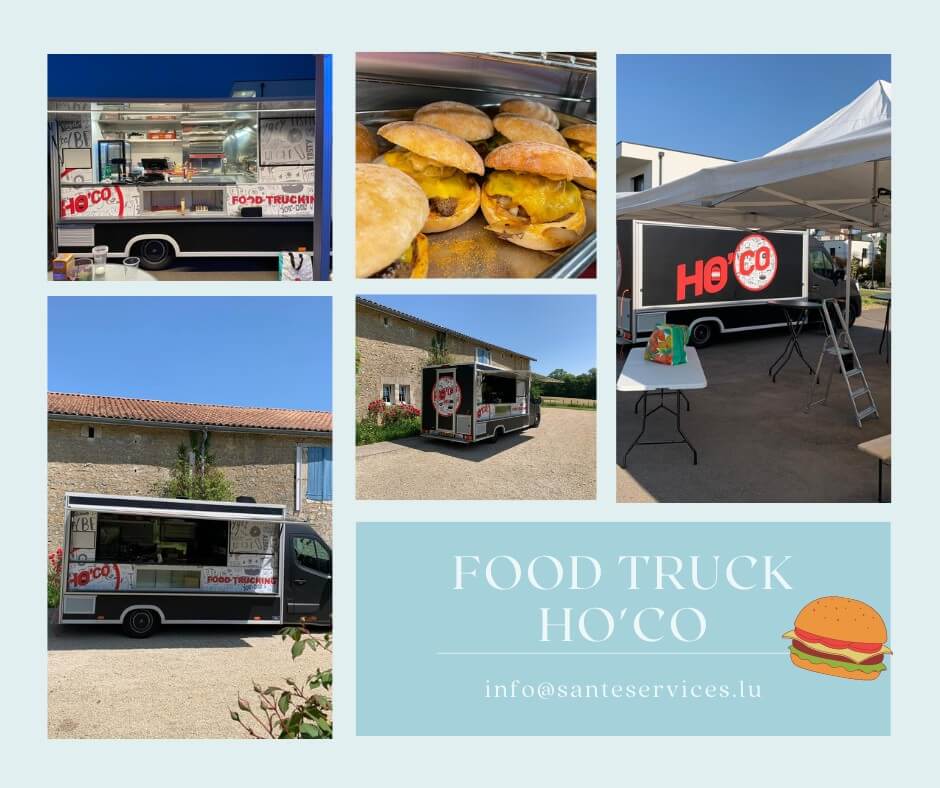 Did you know that you can hire our Ho'Co food truck for your private events?
Don't hesitate to contact us to work out a made-to-measure menu together.
Contact us at service.communication@santeservices.lu
A look back at the events of the last few weeks: a wedding and a neighbours' party. Thank you for your confidence in us!