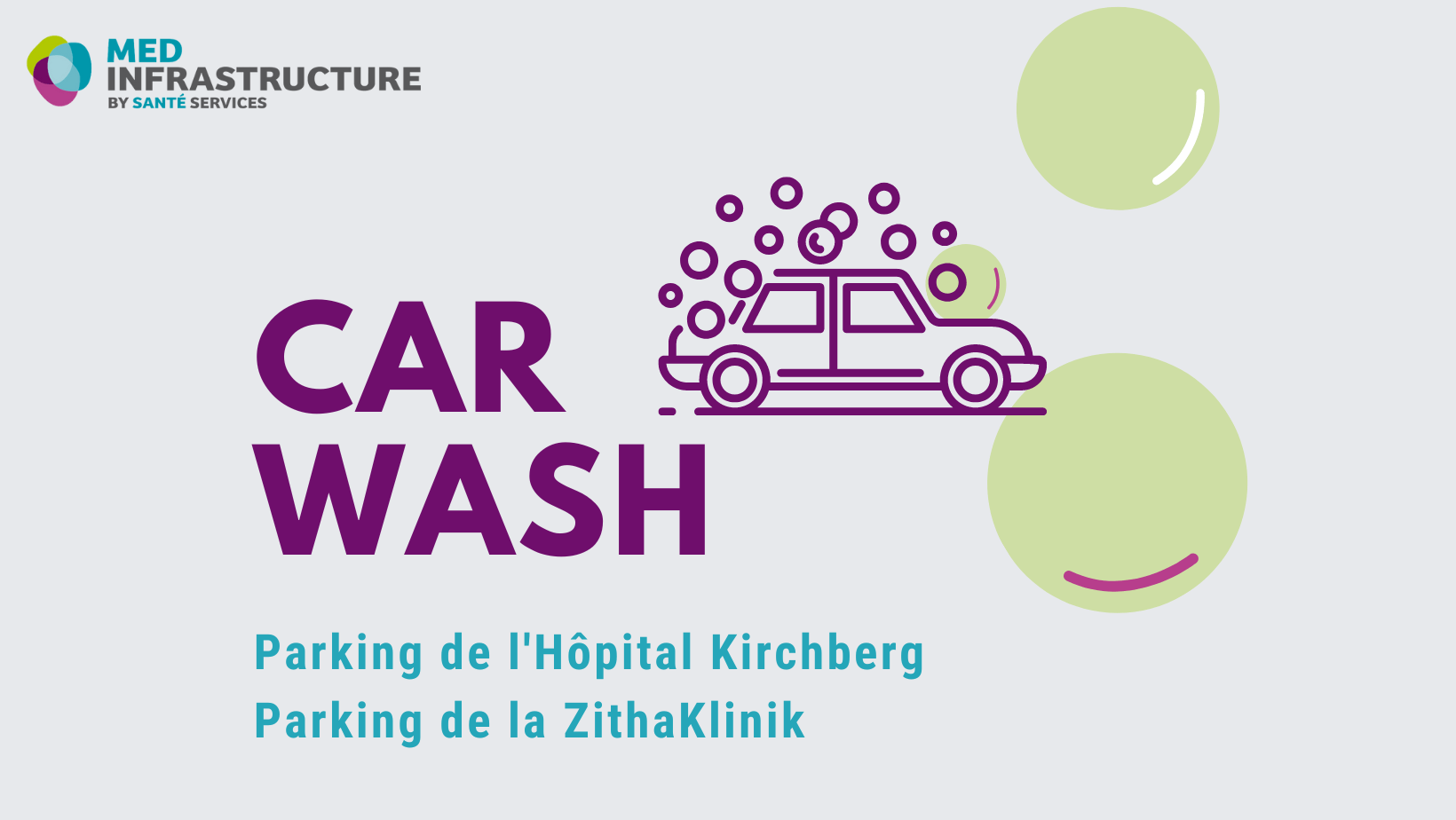 The car wash service of Medinfrastructure resumes its activities at the Kirchberg Hospital and the Zithaklinik (
Hôpitaux Robert Schuman
) with a new provider: Full Wash Detailing Automobile.
When?
Mondays from 06:00 to 20:00 and from Tuesday to Thursday from 07:00 to 18:00
Site of Kirchberg : Mondays – Tuesdays – Wednesdays (with or without appointment)
Site of Zitha : Thursdays only by appointment
For more information, visit the Hôpitaux Robert Schuman's website.