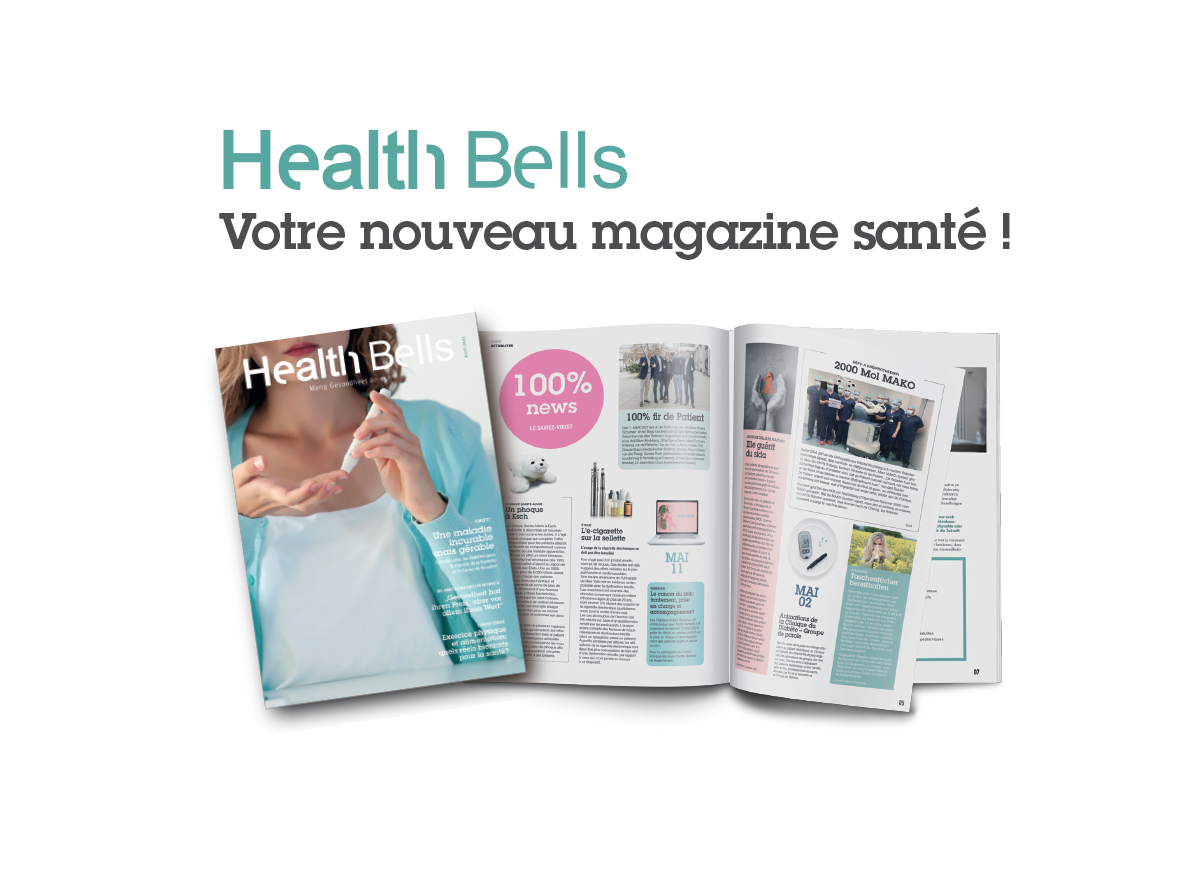 Discover Health Bells, the new health magazine published by Santé Services, in collaboration with the Hôpitaux Robert Schuman and Regie.lu.
Contents: features, news, interviews with experts, nutritional advice, on-call schedules, conference agenda, etc.
Health Bells is your new health and well-being magazine to keep you informed and help you and your loved ones to live better.