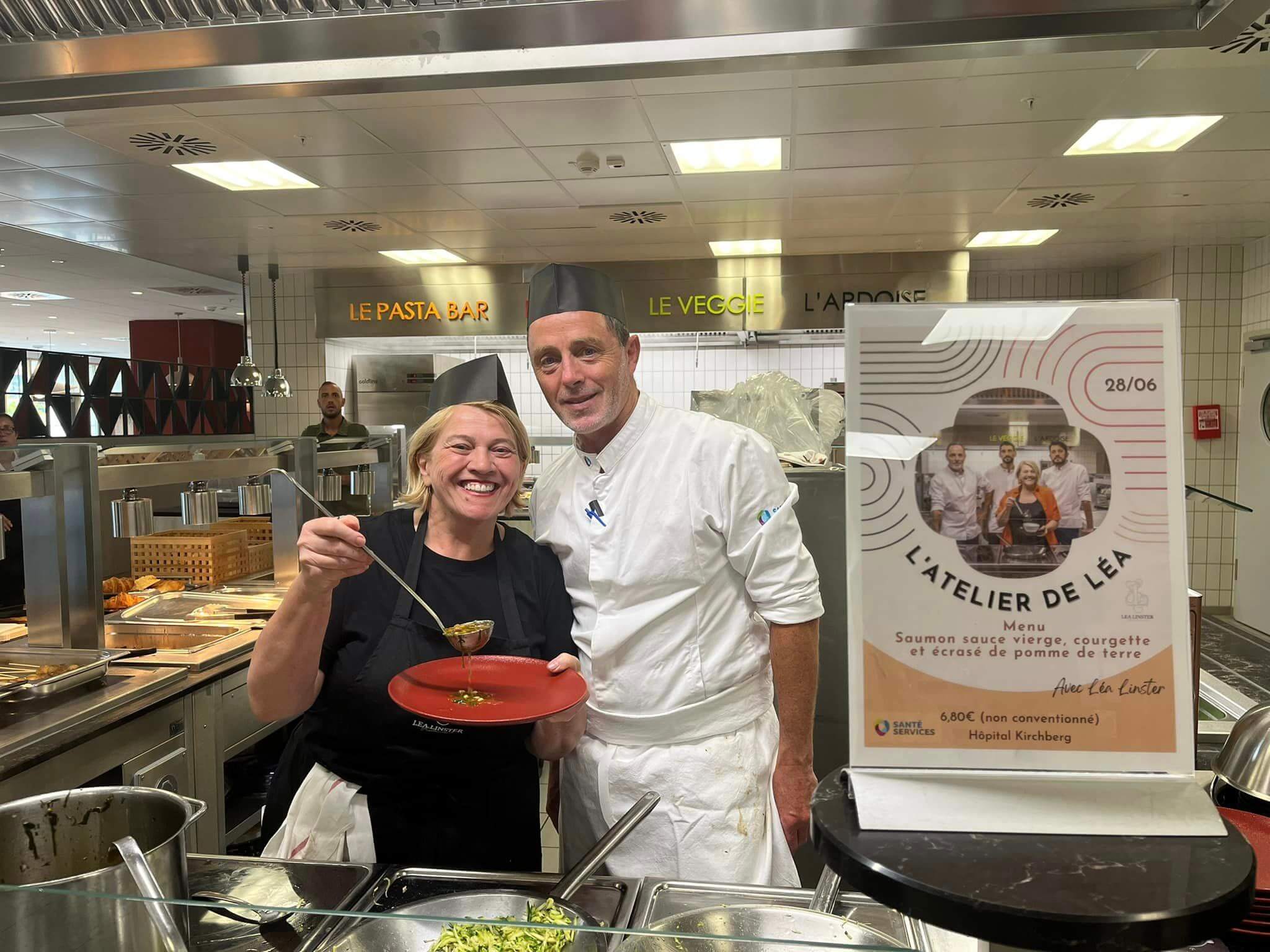 This lunchtime, renowned Luxembourg chef Lea Linster treated the staff and doctors of the Hôpitaux Robert Schuman to her "Atelier de Léa" at the Kirchberg Hospital.
For those of you who weren't able to make it out on the day, don't worry: Léa will be present once a month at the Kirchberg Hospital and ZithaKlinik canteens for gourmet events, to the delight of your taste buds! Thanks to Léa for this first delicious meal, and thanks to the MedHospitality teams.
We look forward to seeing you on Thursday July 6 at the ZithaKlinik for a new taste experience!