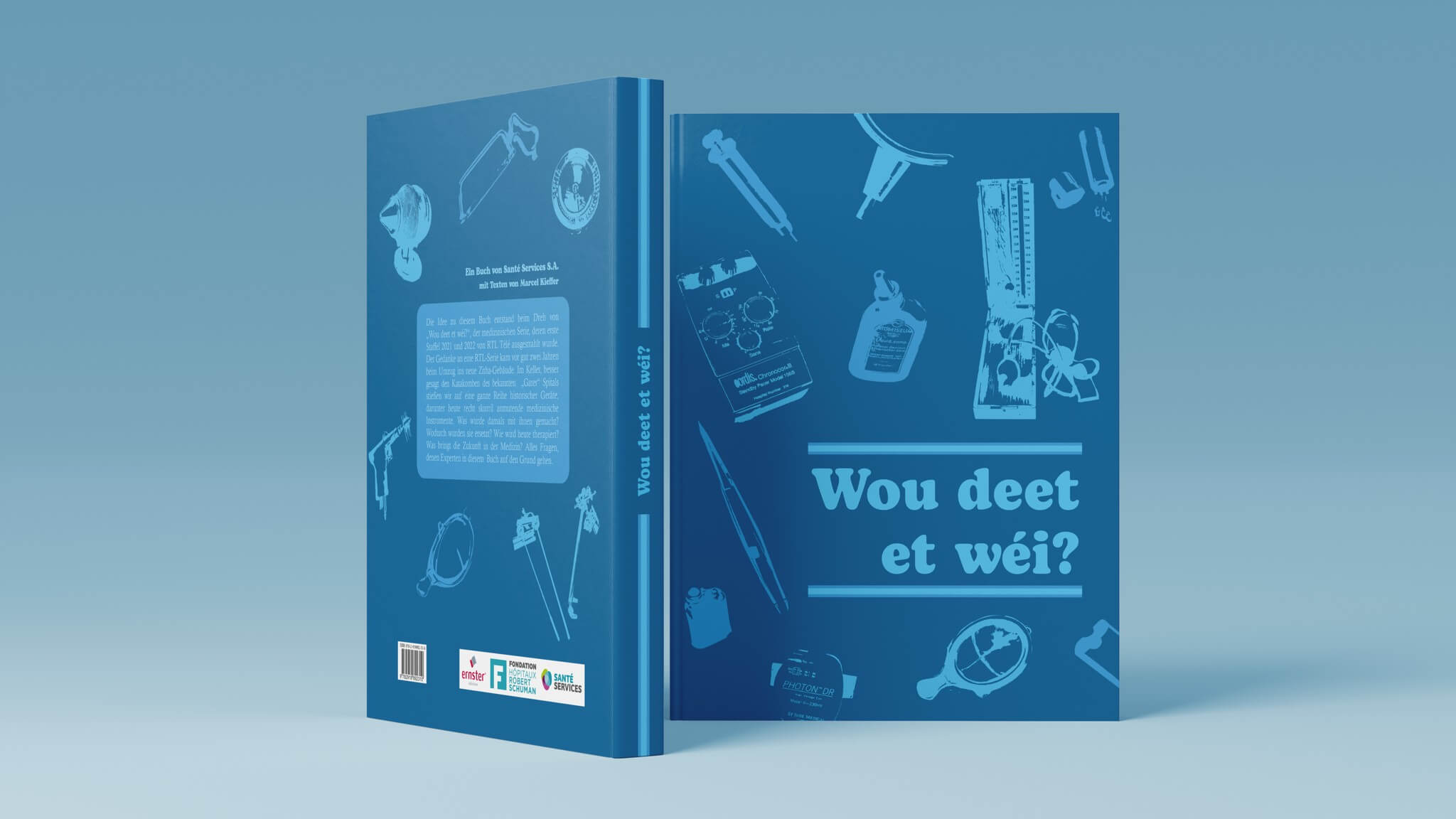 The idea for this book was born during the filming of "Wou deet et wéi?", the medical series whose first season was broadcast by RTL Télé in 2021 and 2022.
The idea for the RTL series came a little over two years ago, during the move to the new ZithaKlinik building. In the cellar, or rather in the catacombs of the famous "Garer" hospital, we came across a whole series of historical devices, including medical instruments that seem rather strange today.
What were they used for at the time?
What have they been replaced by?
How is therapy done today?
What does the future of medicine hold?
These are all questions that the experts address in this book.