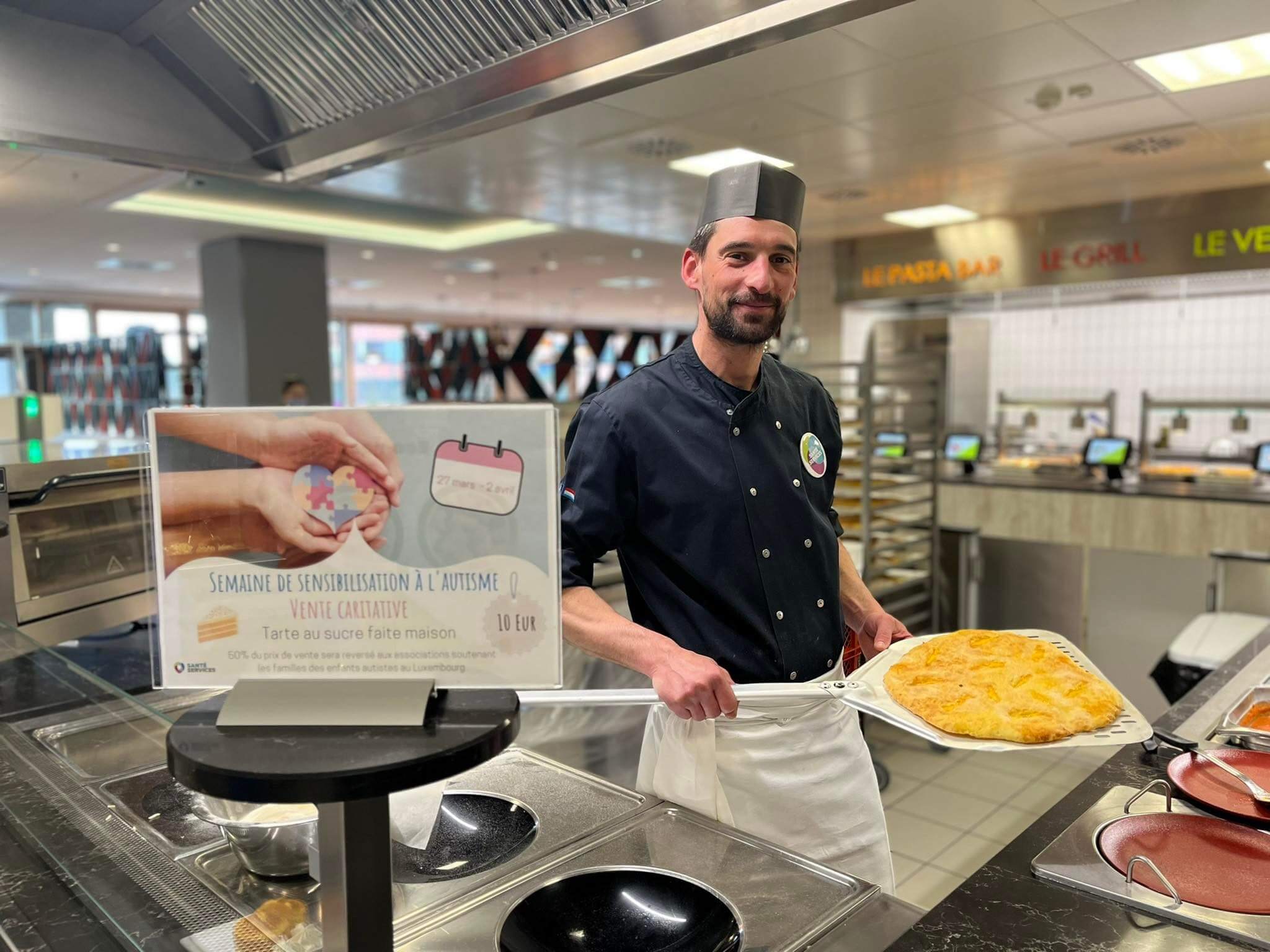 Following the initiative carried out during the week dedicated to autism, Santé Services raised 425€ through the charity sale of homemade sugar tarts.
The young patients of the National Juvenile Psychiatry Service at HRS also organized an in-house sale of decorative objects.
The total amount raised by both initiatives will be donated to associations supporting families of autistic children in Luxembourg!